How to buy concrete mixes in Moscow and Moscow region
Who we are and what we offer
Our system is created to support construction industry in Russia during current recession.
Thanks to our connections with more than 100 concrete plants in Moscow and its suburbs every our customer gets the best offer for his needs.
We help our customers to buy concrete mixes with our without delivery, for money or for barter.
We conduct tenders for customers' inquiries among near-situated concrete plants from our system.
Thus we cut expenses on the delivery and make it rapid.
We also gather information about every delivery and maintain a black list of negligent suppliers.
Everyonу can get a offer free of charge information about every supplier in Moscow region.
If you have troubles with suppliers who do not speak English - we are pleased to offer you cross-language support.
What we DO NOT do
We do not increase prices and do not operate as intermediaries.


Our customers sign direct agreements with suppliers.
We do not promote plants that are more suitable for us.
The criteria for offering suppliers are: the final price and the quality of concrete mixes as well as the ability to deliver it rapidly.
Our services are free of charge to any customer
Our income is formed from suppliers' order-based fees.
Thanks to our agreements on special conditions with the suppliers we offer concrete mixes for supplier-listed prices or even below them.
Our main goal is to reduce the construction costs.
Loans for getting construction finished
As a means of support to the construction industry in Russia we are able to offer developers purpose loans to finish the construction. It is required that at least 40% of construction works are to be finished.
Loan terms are defined upon a detailed investigation.
A documents set for the loan can be ordered via phone.
Construction industry is one of the most important during the recession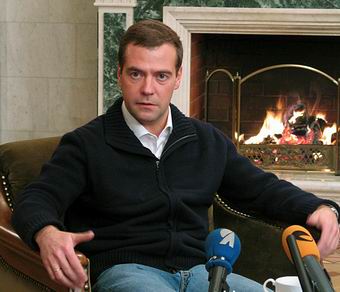 "And incidentally what we do in construction affects many other areas... it is very important that we not lose this momentum in the construction sector as a whole, because a lot of jobs depend on it."
President of Russia, Dmitry Medvedev, in an interview with NTV Editor-in-Chief Tatiana Mitkova, April 19 2009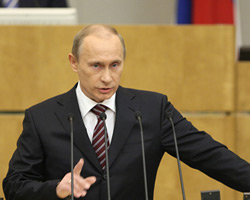 "We must do everything possible to ensure that its application helps to lower federal spending on capital construction projects."
Prime minister of Russia, Vladimir Putin, during a meeting of the Government Presidium, May 18 2009
Images and transripts are taken from the following sites: medvedev-da.ru, enп.kremlin.ru, premier.gov.ru